A Terrace Proposal to Remember
By Ellie Herman
More than 15 months ago, Nick Schmidlkofer created a plan to propose to his girlfriend of several years that would be set in stone…literally.
By June 2017, Nick had purchased a brick as part of the paver program to be installed on the Terrace, with the phrase "Kylie Anne, God gave me you. Marry me? –Nicholas Spring 2018." As two Terrace aficionados, Nick and Kylie Anne Reese are no strangers to the Wisconsin Union, as they spent the majority of their seven-and-a-half year relationship together in Madison.
While at first only Nick's older sister knew of the plan, Nick's dad opened the paver confirmation letter that was sent to his home address, which included a mockup photo of the paver. Thankfully, his parents were able to keep the proposal a secret from August 2017 all the way up through the big proposal on April 20, 2018.
A late April snowstorm swept through Madison days before their proposal, which meant the paver could not be placed in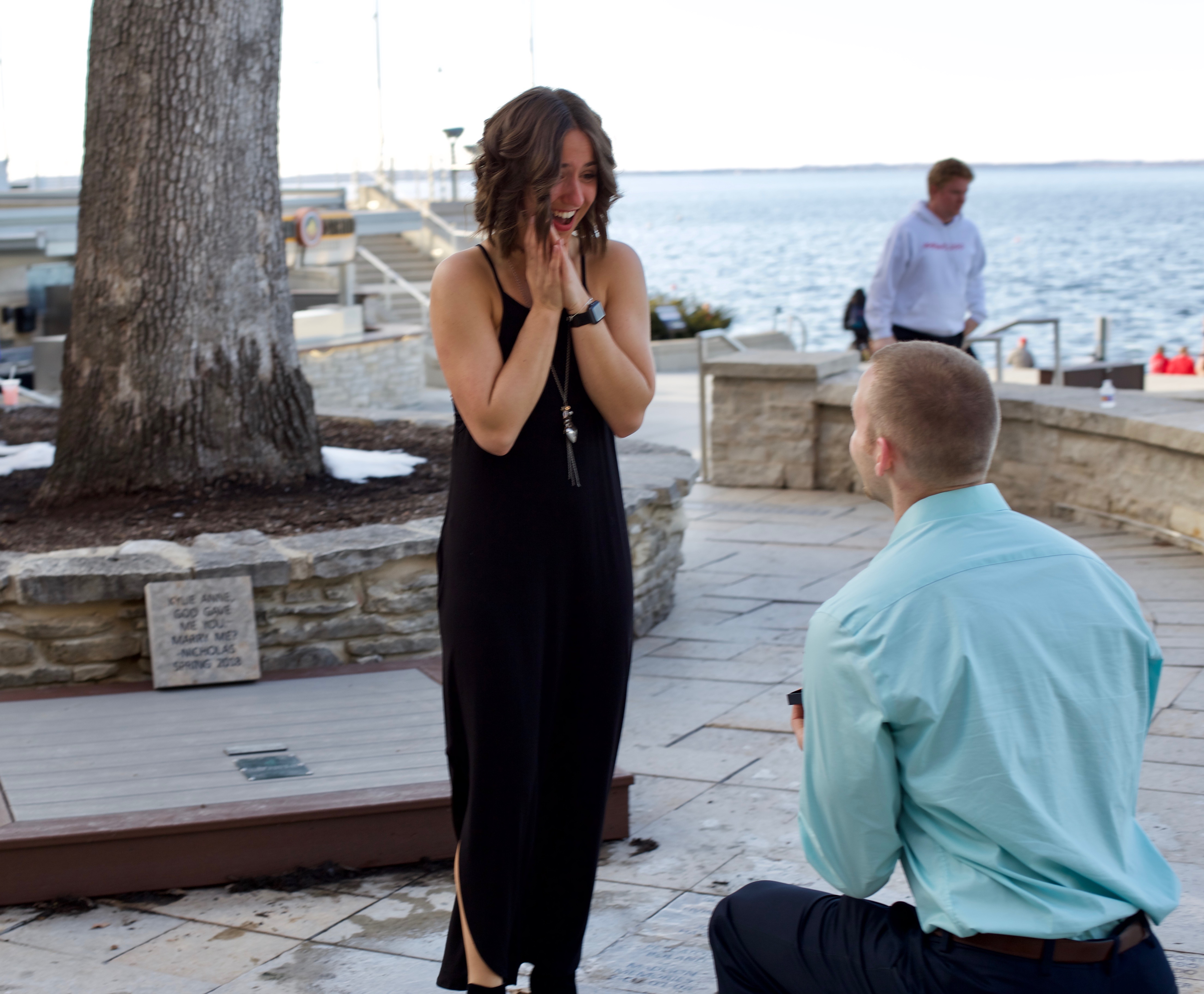 the ground until the ground thawed. With help from Wisconsin Union employees, Nick's paver was shipped to Memorial Union early, where it was set up on the Terrace the evening of the proposal.
The leftover snow on the Terrace didn't deter Nick from finally unveiling the secret proposal he had spent over a year coordinating. After a romantic dinner in Madison together, Nick led Kylie to the upper deck of the Terrace outside der Rathskeller where Union staff had the paver ready.
Nick got down on one knee—thankfully avoiding a pile of snow—and presented Kylie with the ring. Slack-jawed with surprise, hands clasped over a beaming smile, it was clear Kylie said yes as they stood in awe together by the paver.
With plans to wed in May 2020, once they both finish their Doctorate programs, Nick said they would love to have their wedding in the Great Hall at Memorial Union. Regardless of where their wedding is held, knowing the Wisconsin Union was home to their proposal was a memorable experience for all.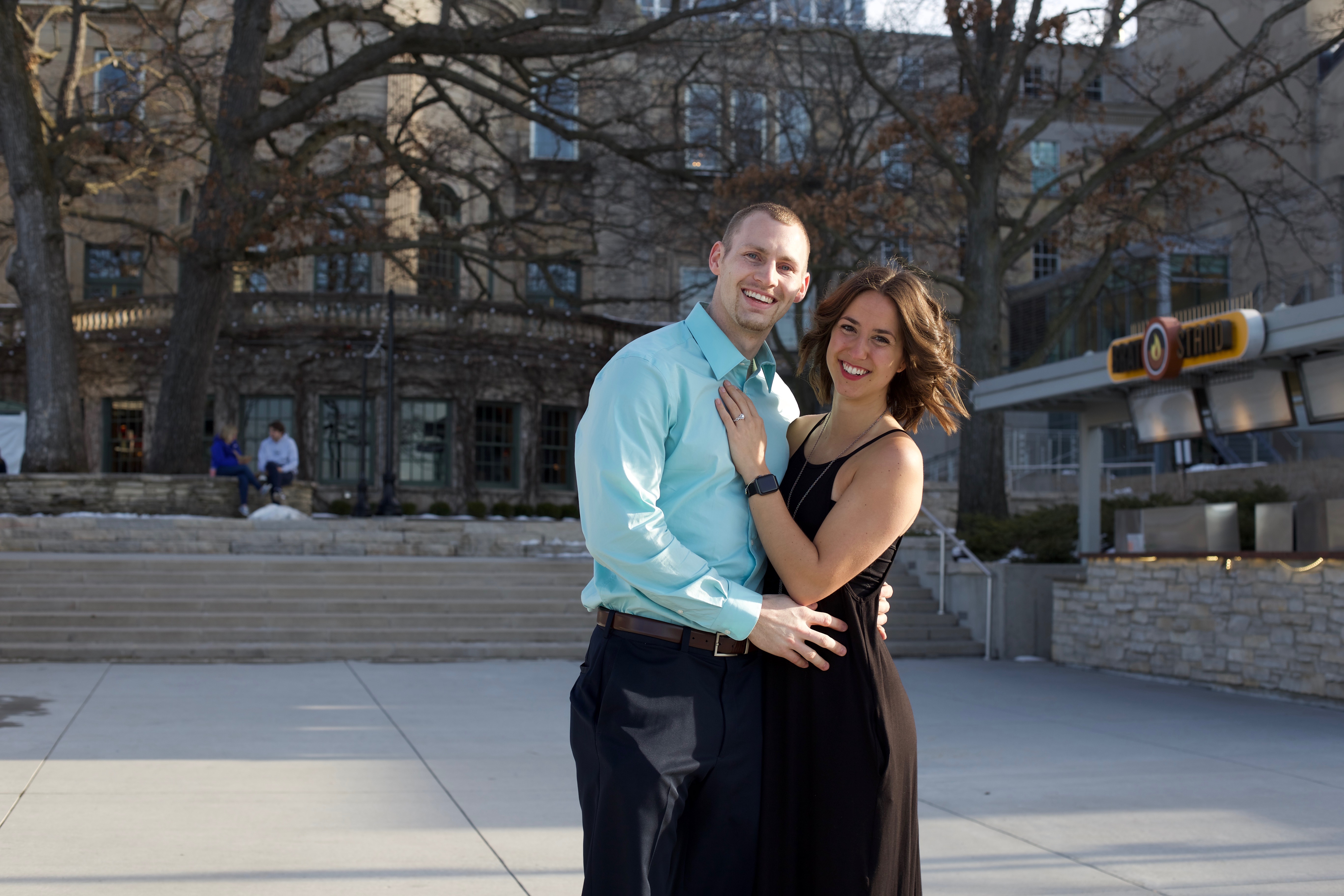 "I was continually told, 'It is the happiest place on earth.' It only made sense to propose at a place that we enjoyed for many years in a town that we spent most of our 7 and a half year relationship in."
By Memorial Day 2018, Nick and Kylie's paver will be installed in the ground for upcoming generations to witness, creating a lifetime connection with the Wisconsin Union.
Interested in cementing your own memories at the Terrace? Learn more about our Terrace paver program for Spring 2019 installation here.