A Place to Lead: Our 2020-21 Student Officers
By Maddie Boulanger
Student leadership and shared governance are coded into our DNA, here at the Wisconsin Union. It's who we are, and it's a critical part of what makes us strong. We believe that the student voice in what we do makes us more innovative, more responsive to students' needs and helps us stay true to our mission to welcome, engage and connect the campus community.
Each year, we elect new student leaders to help guide us during the academic year, including three Wisconsin Union Directorate (WUD) officers. These officers oversee WUD, in addition to serving the greater Union. WUD is the student-run branch of the Union which plans amazing events and opportunities for the Wisconsin Union community. WUD is composed of 10 committees: Art, Music, Distinguished Lecture Series, Performing Arts, Film, Cuisine, Publications, Society and Politics, Global Connections, Wisconsin Hoofers and the newest addition to the committee options, Gaming. These committees meet to plan events, bring speakers, artists and performers to campus, and host fun activities for all.
Without further ado, we would like to introduce you to the three talented students who are now serving as our 2020-21 WUD officers.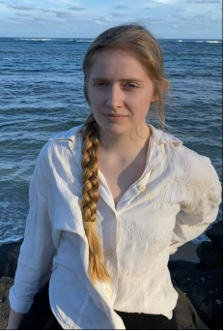 Lily Miller – WUD President
WUD President Lily Miller '21 double majors in horticulture and community and environmental sociology with a certificate in Middle East studies. Lily joined WUD her freshman year as the summer art coordinator for the WUD Art Committee.
Lily says, "Although the opportunity to work in galleries brought me to WUD, I stayed for the people. Through WUD, I found my family and finally felt like I belonged on campus."
Outside of WUD, Lily enjoys learning about sustainable agriculture.
She says, "I practically only read non-fiction pieces on various agricultural movements, methods, and practices. I also love tending to my plant collection and making art."
Kari Fischer – WUD Vice President of Internal Relations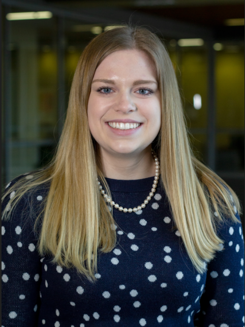 WUD Vice President of Internal Relations Kari Fischer '21 is pursuing majors in political science and English and a certificate in teaching English to speakers of other languages.
Kari became involved in WUD during the 2018-19 academic year when she applied to be the WUD Distinguished Lecture Series director. Before serving as the DLS director, Kari had worked at the Sett Pub in Union South, so she had always been in and around the Union and loved the community environment that it offered.
Kari says, "I had tried many different student organizations and clubs, but found nothing that I felt at home in and really connected with other students. Naturally, I was very excited to learn about WUD, as I had found this connection with fellow students while working at the Union and was even more grateful to have been chosen for the DLS position during the 2019-2020 school year. Now, I tell everyone that being a part of WUD has been the best decision I've made on campus!"
Outside WUD and her studies, Kari is very passionate about rural communities and the ability to provide equitable educational opportunities for people in those areas.
Kari says, "I'm biased, as I come from a village of 800 people with a graduating class of 25, but there are so many missed opportunities that I see when comparing my and other rural students' academics and extracurriculars versus students that grew up in suburban and urban areas. Things such as advanced placement courses, quality Internet speeds, and being exposed to multiple career paths are things that often go missed by students in rural education settings. I love talking about my experiences from back home, how I knew more cows than people growing up, and why living in rural America has taught me so many great things."
Pradyumna Rao – WUD Vice President of External Relations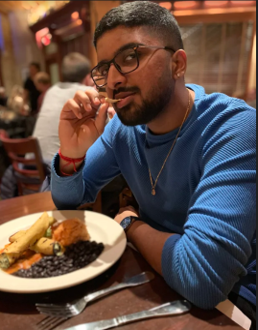 WUD Vice President of External Relations Pradyumna Rao '21 studies nuclear engineering and is pursuing certificates in computer science and physics.
This is Pradyumna's first experience with WUD. Pradyumna applied for the officer position, because the idea of serving in the living room of campus was an opportunity he simply couldn't pass up on.
Pradyumna says, "Since I've come here to Wisconsin, I've been on quite a journey, and, when I saw the opportunity that WUD provides to give back to the community, I got in line immediately. I'm looking forward to really helping further the visibility of WUD on campus and help shape conversations on campus with the help of the awesome team we've picked out."
Outside of WUD, Pradyumna is quite passionate about energy policy, which is why he picked his current major. Pradyumna is also currently the president of the Boxing Club on campus.
Pradyumna says, "Having been part of a combat lifestyle my whole life, first in martial arts and now the sweet science, if you ever want to have an interesting conversation about movement, space, timing and mentality, I'm your guy!! I also love dancing, as my mom was a state level dancer in Bharathnatyam in India, and she choreographed my performances from the ages of three to 15, when I used to dance several traditional Indian styles."
For more information about WUD, visit union.wisc.edu/wud.