A Look at the Union's New Chazen Café
At the Wisconsin Union, we strive to bring you the best dining experience on campus. With over 30 dining locations across campus, you can always find something delicious to eat or drink wherever you are.
Now, a new café located in the Chazen Museum will be added to the variety of dining options for students, faculty, staff and Madison guests. The aptly named Chazen Café, which opened Sept. 12, features house-made items, Peet's Coffee and pastries from local favorite Lane's Bakery.
"The café will be a welcoming atmosphere for guests to take the first step into the Chazen Museum and check out what it's all about," said Chazen Café Manager Arlena Churan. "Once you get a cup of coffee and feel more relaxed, you will be more excited to explore your surroundings."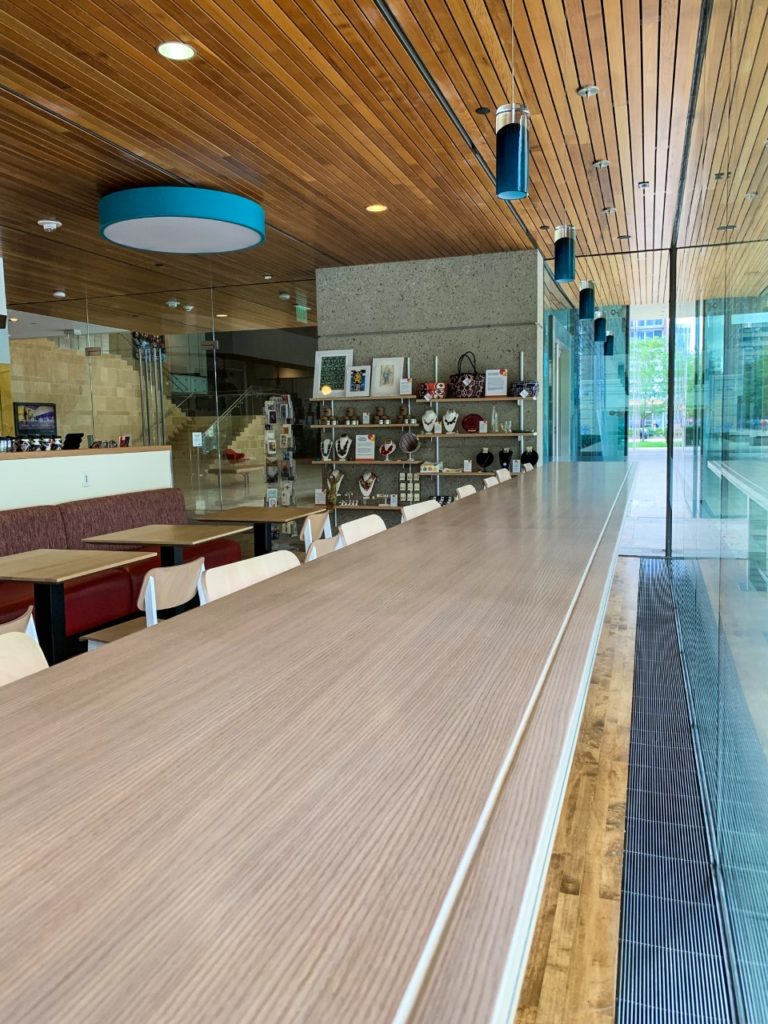 The café is a new collaboration between the Wisconsin Union and the Chazen Museum. Guests will notice that the design of the café and the retail items are more art museum focused. However, the coffee is Peet's Coffee brand, and many of the employees at Peet's Coffee in Memorial Union have joined the team at the new café, so it will still be familiar to Union regulars.
As far as the Chazen Café's similarity to other Union dining locations, it has a community-based feel like that of our other markets and cafés on campus. But the design of the café is in tandem with the appearance of an art museum, with floor to ceiling glass windows and bold primary colors standing out against white walls and marble-like countertops.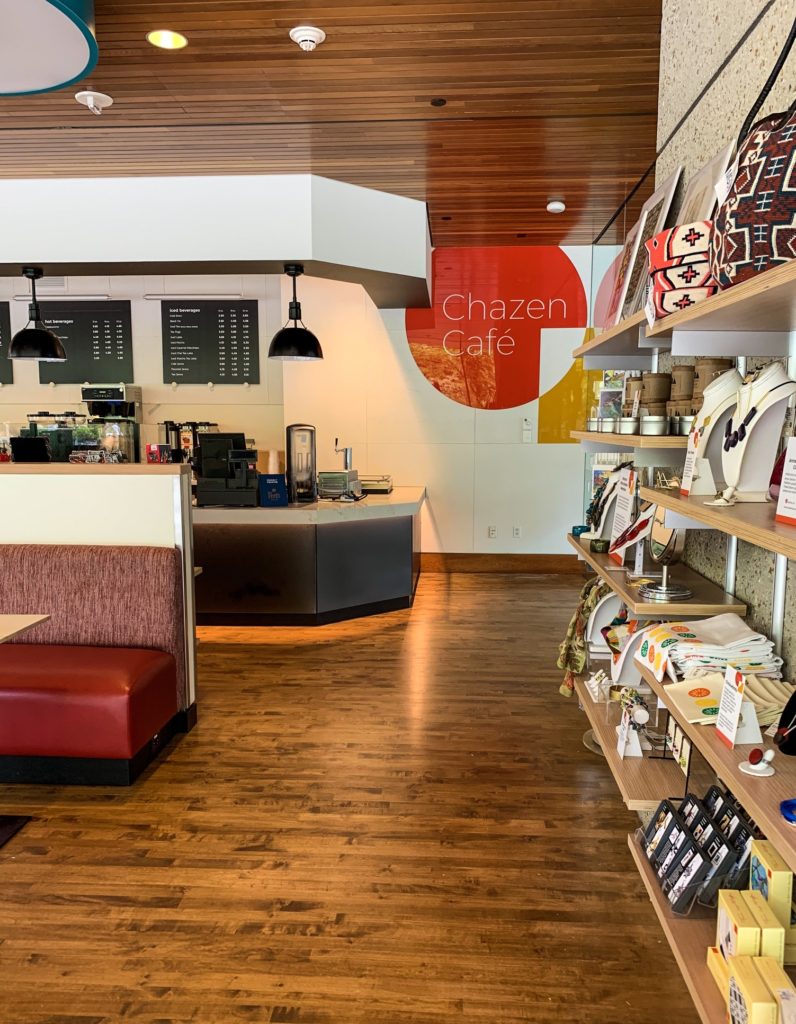 "The café, itself, has a very different look than other markets and cafes, because Chazen has taken the lead role on interior design and aesthetic," Arlena said.
The café operates Monday through Friday from 8 a.m. to 8 p.m., and on Saturday and Sunday from 8 a.m. to 5 p.m. These times correspond with the Chazen Museum extending its hours and being open seven days a week; with these extended hours, the Chazen will now be available to more patrons than any other museum in America.
Come check out the Union's new Chazen Café — pick up a cup of coffee, or enjoy a baked good! You can learn more about the café here.