You Asked, We Answered: What is the Iron Cross Society?
Whether you're enjoying the Memorial Union Terrace or are huddled in der Rathskeller cheering on the Badgers, Memorial Union is home to endless memories. Looking for someone to thank? Look no further—the Iron Cross Society helped make it happen.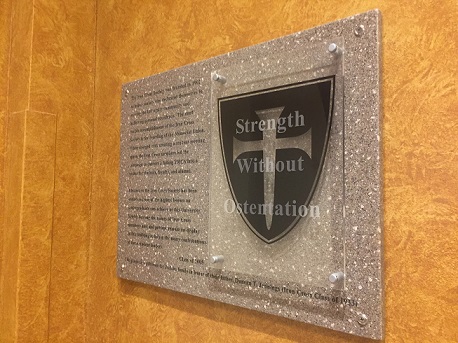 The Iron Cross Society consists of University of Wisconsin–Madison undergraduate junior and seniors from all majors with a couple things in common: a dedication to both public service and to continuous improvement at UW-Madison. And while you may have never heard of the Society, its members' work has likely made a difference in your life.
Perhaps the group's motto – strength without ostentation – explains why the Society's efforts, such as helping make the building of Memorial Union possible, are not widely known.
"The 116-year-old Society has a direct connection to the Wisconsin Idea and the university's commitment to public service," Wisconsin Union Director Mark Guthier said. "These individuals are unspoken leaders in our university."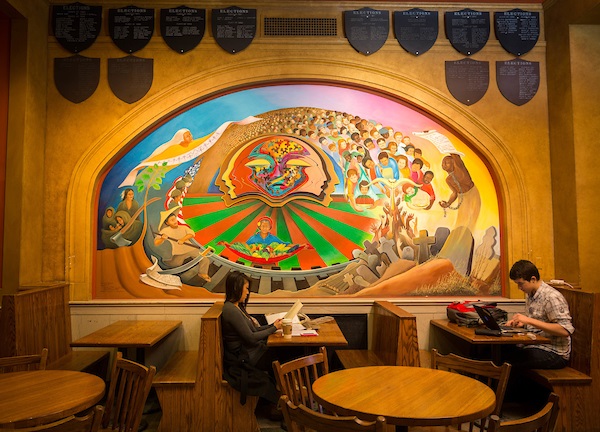 The shields on the walls of Gekas Commons and the hallway of Memorial Union's first floor list Society inductees who have graduated. It seems only appropriate that these shields be in a space that the Society helped make possible.
Guthier said iron was the chosen metal for the honor society rather than glittering gold or sparkling silver because it represents the group's desire to not bring attention to themselves, but rather to focus their efforts on improving campus and the student body without ostentation.
To become Society members, students must receive a nomination and then apply for membership. If elected into the group, it's encouraged that members seek to improve an area relating to the university in their own names without expecting acknowledgment or rewards.
"The group offers students the opportunity to work with a true cross-section of students around campus," Guthier said.
This humble approach to public service leadership, leaves one wondering about what they will do next and about the quiet efforts they have made to strengthen the campus experience. To those leaders in the Society and to all those living the Wisconsin Idea, we at the Wisconsin Union thank you for your commitment and contributions.