Social Justice Hub — First Semester Summary and Looking Forward
In October 2018, Union Council, the Wisconsin Union's governing board, endorsed the creation of a social justice program to provide students with an out-of-classroom experience that develops the campus community's capacity to create a more equitable, safe and inclusive environment. This resulted in the creation of the Wisconsin Union's Social Justice Hub.

The Hub's guiding social justice definition can be found in Bell, Adams & Griffin's text "Teaching for Diversity and Social Justice": "The goal of social justice education is full and equal participation of all groups in a society that is mutually shaped to meet their needs. Social justice includes a vision of society that is equitable and all members are physically and psychologically safe and secure."

The Social Justice Hub provides structure and activities to support the social justice interests of the campus community. Ultimately, the Hub team wants to learn about what social justice topics students find of interest and provide ways for community members to engage with those topics.

The Hub's current focus areas include action teams, educational activities and dialogue-based workshops, and collaborations across campus. 

The Hub expanded from four interns last semester to a team of more than eight in fall 2019.

"What we're really trying right now is to get those individuals who want to make a difference in society but don't necessarily know how to," Social Justice Hub Director Jim Rogers said. "We can go ahead and help guide and support their interests."

One important aspect of the Hub and the first action team, is the Voting Team, which promotes not only voting among campus members — students, staff and faculty — but also provides students with voter registration training. This past semester, the Voting Team held registration events during bus pass distribution at Union South, the Diversity Forum and at Gordon Commons where team members put their training to work as they registered more than 1,000 voters.

"Now more than ever, it's important to be an active citizen and be educated about social justice issues," said Angela Maloney, Voting Team lead and Social Justice Hub intern. "I know college students are busy, but taking the time in your life to get involved with an organization like the Social Justice Hub and be an active citizen, learn about how the voting process works and helping other students vote — it can go a long way if everyone takes that time."

The Hub team also holds dialogue-based workshops. The workshops facilitate discussion and reflection in small groups about various social justice issues.

The workshop series ranges from self-awareness workshops about awareness of one's biases to efforts focused on supporting student organizations with inclusion. The Hub team also offers training on dialogue-based workshop facilitation in which anyone on campus can participate. The Hub's first workshop "Know Your Rights," a collaboration with the ACLU Student Alliance, took place Nov. 19.

Additionally, the Hub team recently began a collaboration, called "gALPHA," with local entrepreneurial group gener8tor. gALPHA is a four-week program that allows those interested in working on a particular social justice issue to form teams and further their work with experts from gener8tor. The next series starts in February. The program is generously funded by American Family Insurance.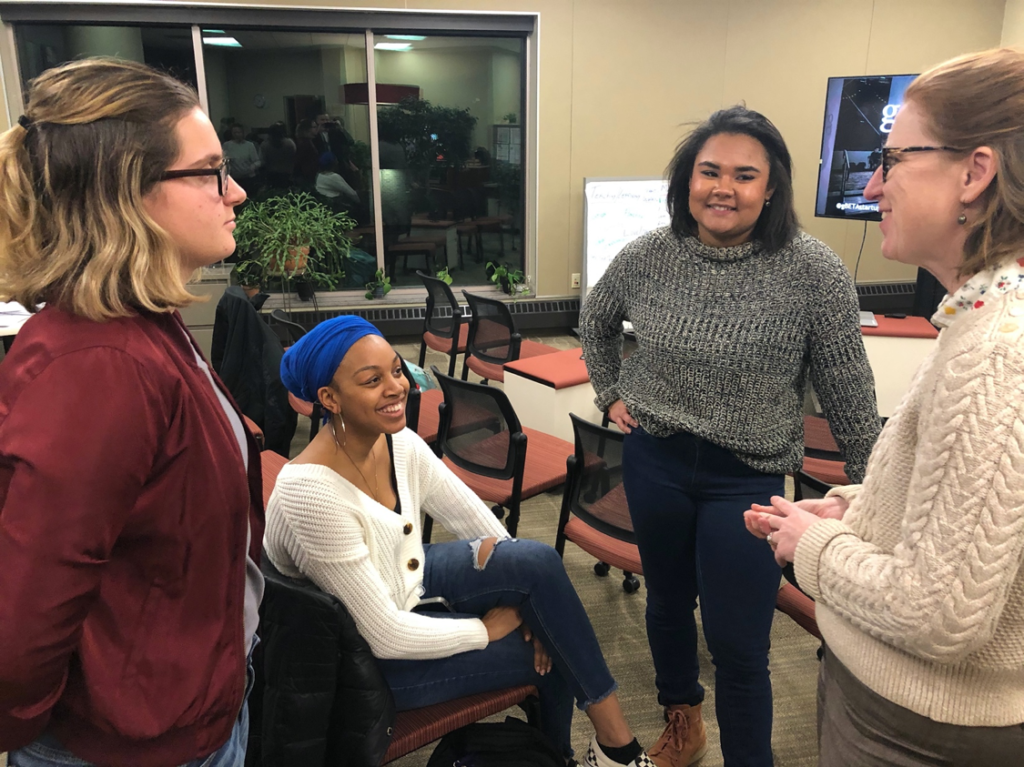 A social justice newsletter also began in the fall semester to support social justice on campus.

"For example, an engineering organization — you wouldn't think that would be related, but we can always incorporate social justice," said Kendall Newman, Social Justice Hub community outreach coordinator.

Newman is also focused on collaborating with underrepresented communities on campus. Currently, the Hub team is joining forces with PAVE (Promoting Awareness, Victim Empowerment), a student organization dedicated to preventing sexual assault, dating violence and stalking.

Next semester, Newman plans to host an event with PAVE and discuss the Netflix series "You," which depicts dating violence and stalking. Starting a dialogue and increasing awareness about these important issues is essential to our team members at the Hub.

Looking ahead to next semester, Hub team members hope to expand into many new opportunities. Newman currently plans to host a "Wisconsin Monologues" event during which campus community members can anonymously submit personal stories, and volunteers will read their stories on stage.

The Social Justice Hub has expanded exponentially this past semester, and next semester is sure to follow in this semester's footsteps with the introduction of many more dialogue-based workshops and collaborations across campus.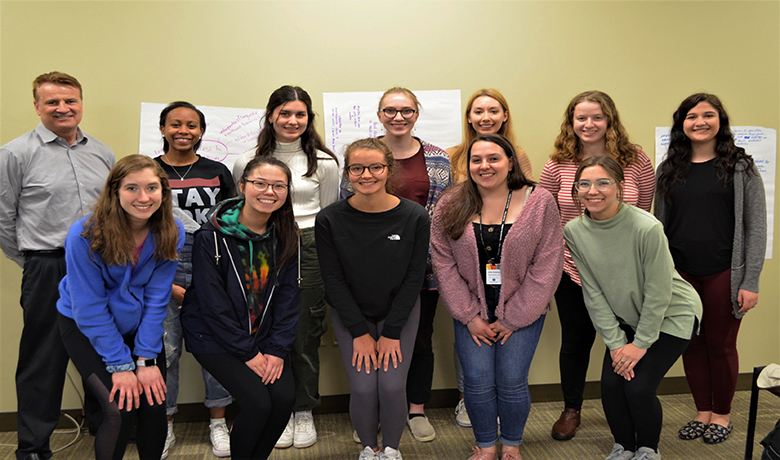 "It's wonderful to see the high levels of involvement, and there's no limit to how much more improvement in society that can be created," Rogers said.

Let the Social Justice Hub know your interests in supporting social justice here.

For more information about the Social Justice Hub, in general, click here.